Calgary, a city in the western Canadian province of Alberta, once credited oil for its rapid growth. Now, the city—named the most liveable in North America two years in a row by Economist Intelligence Unit—is soon to be the largest convention destination in western Canada once the $500 million renovation of BMO Centre at Stampede Park wraps up in 2024. The cornerstone of the new Culture & Entertainment District, the expanded convention centre is just one part of the $1 billion plan underway to position the city as a year-round meeting destination.
Cultural connections
Calgary, home to 1.4 million people, is considered the third-most diverse major city in Canada, since there are 120 languages spoken. The city is young, in terms of residents, with the median age hovering around 37.2. Calgary is easily accessible (no more than one stop from any major city in the world), and the Calgary International Airport (YYC) is a Western Canadian hub, where more than 18 million passengers pass through annually. The city is also considered an adventure hub, since less than an hour west lies the Canadian Rocky Mountains; to the east is Dinosaur Provincial Park and the Canadian Badlands; and south is Head-Smashed-In Buffalo Jump, an ancient Aboriginal heritage site, Writing-on-Stone Provincial Park and Waterton Glacier International Peace Park. Four of Alberta's six UNESCO World Heritage sites are within a short drive of Calgary, and the city itself boasts North America's fastest zipline at WinSport, Canada's Olympic Park.
As for accessibility, Calgary's downtown is safe, compact and walkable. The two major convention centres—BMO Centre at Stampede Park and Calgary TELUS Convention Centre—are just four blocks apart, and TELUS sits on the city's only pedestrian walkway, Stephen Avenue, making it easy for delegates to stroll to restaurants, bars and hotels. When it comes to events, Calgary boasts over a century of experience hosting everything from "The Greatest Outdoor Show on Earth," the Calgary Stampede, a 10-day festival that brings more than a million visitors each July, to the Winter Olympics, the World Petroleum Congress and Rotary International.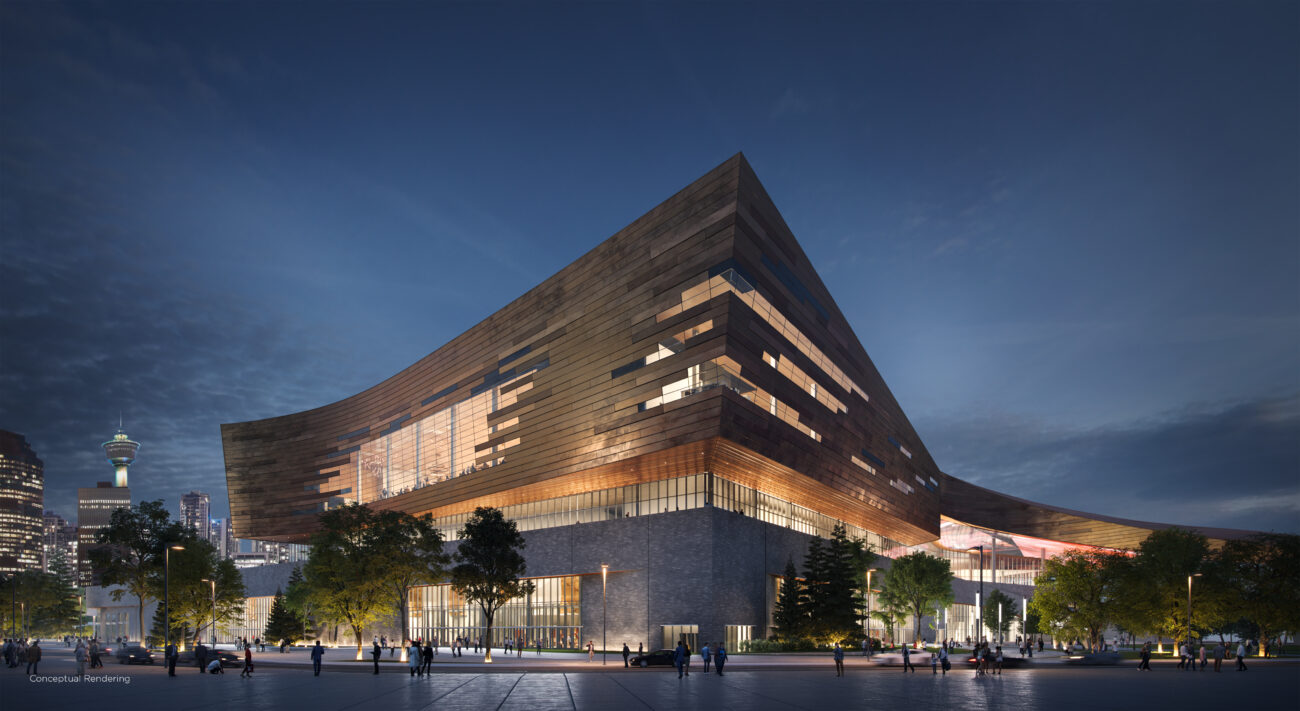 #TakingCare of business  As in-person meetings return, safety remains one of the top priorities, and venues have adapted and invested in technology to ensure gold-standard health. Two of Calgary's major conference venues—Calgary TELUS Convention Centre (CTCC) and the BMO Centre at Stampede Park— have achieved the Global Biorisk Advisory Council (GBAC) STAR accreditation, a program that verifies venues have successfully incorporated the proper protocols for cleaning, disinfecting and infectious disease prevention in their facilities. The city's hotels have also introduced safety measureslike touchless check-in, occupancy limits, frequent cleaning and protective equipment for employees. Even Calgary International Airport has received the Airports Council International's Airport Health Accreditation, which ensures passengers that health and measures are prioritized for everyone's safety.
Canada's energy hub
Calgary is considered the country's energy capital, since it's the headquarters to major oil and gas companies, as well as pipeline, drilling and engineering firms. It's also emerged as a leading innovation hub for CleanTech and was ranked one of the world's top 15 clean technology ecosystem in 2019. Over 140 companies are dedicated to developing and supplying clean-tech products and services for the oil and gas industry, including ENMAX and DarkVision Technologies, whose high-resolution, ultrasound-based well imaging technology is helping oil and gas producers reduce costs and improve production while also lowering environmental impact. "Calgary's rapidly growing clean tech sector is a natural evolution from the city's position as a global hub for the energy industry," explains Dr. Terry Rock, president and CEO of Platform Calgary. "Our clean tech ecosystem is supported by a vibrant startup support community that is symbiotic with R&D led by large corporate players. As we build our next economy, we will leverage that entrepreneurial success to create a clean tech economy with global reach."
Attracting events like the Society of Petroleum Engineers 2019 Annual Technical Conference & Exhibition, the World Petroleum Congress 2023, and the two-day Solar Canada, which brought 2,200 attendees in 2019, Calgary offers visiting delegates plenty of inspiring institutions to work and learn from, including the University of Calgary's Centre for Advanced Solar Materials, which works with solar energy conversion and storage in an effort to move toward low carbon energy sources, as well as InnoTech, home to research facility Alberta Carbon Conversion Technology Centre (ACCTC).
Downtown revival
With an investment of over one billion dollars, Calgary is giving its events and hospitality business a serious boost. Stampede Trail Festival Street, the main street in the Culture & Entertainment District, will feature more sidewalk patios and local boutiques, while Stephen Avenue will also receive a freshening up when the city unveils its new look in 2024. The BMO Centre will be expanded to over one million square feet (part of the $500 million project), doubling its current capacity and making it the largest convention centre in western Canada, and the anchor to the new Culture & Entertainment District. The renovated centre will offer 350,000 sq. ft. of exhibition space; a 50,000-sq.-ft. ballroom—the largest in the city; 80,000 sq. ft. of meeting space; and a stacked design with an atrium, new pavilion, and outdoor plaza."This expanded infrastructure will give Calgary the largest convention and trade facility in Western Canada by 2024 and will help expedite the recovery of Calgary's $2.5 billion tourism industry," explains David Woodward, executive director of Meetings & Conventions at Tourism Calgary. "With all the development and opportunity of the BMO Centre expansion on the horizon, Tourism Calgary is actively promoting our city as a Meeting & Convention destination, aligning with strong sectors of Calgary's economy in Agriculture, Natural Resources, Technology, Advanced Manufacturing and Aerospace to name a few."
Also downtown, the Arts Commons Transformation (ACT) project is geared to propel the city's Culture & Entertainment District by modernizing and expanding the facility—which is connected to Calgary TELUS Convention Centre—that's home to six resident companies, including the Alberta Theatre Projects, Calgary Philharmonic Orchestra and Theatre Calgary. "A town that prides itself in culture and diversity, unique culinary offerings, over 60 craft breweries, and live music along the Music Mile, Calgary also is home to three professional sports team to enjoy the excitement and cheer on the home team," Woodward adds. "As we look to the future and consider the significant economic and cultural benefits associated with hosting meetings and conventions, this business will play an important role in the future. There's much to look forward in Calgary with the significant investment to expand the infrastructure for meetings and conventions, and to grow our reputation as the 'Ultimate Host City.'"