Canada's borders are open again
On the 1st of October 2022, Canada removed all travel restrictions put in place to limit the spread of COVID 19. Regardless of nationality, travellers arriving in Canada no longer need to provide proof of vaccination or undergo quarantine. Gone as well are the requirements to undergo testing upon arrival or before travelling to Canada. Full details of the official announcement are available HERE.
Consequently, Canada's easily accessible top-rank conference infrastructure is open for business again, and attendees can benefit from all of the usual conveniences that they have come to expect when it comes to holding and attending events right across the country. Though these changes came late in the year, Canada hosted several major events in 2022, including the 24th International AIDS conference, the International Cool Climate Wine Symposium, and the North American Congress on Biomechanics.
Canada's ever-growing focus on hosting sustainable events
The world is changing. We're witnessing a shift, post pandemic, around this idea of meeting with purpose and leaving host communities better than how we found them. To this end, Destination Canada Business Events has shown its resolve in being a global leader in sustainable meetings by moving into the second phase of the Canadian Business Events Sustainability Plan, joining the Global Destination Sustainability Movement (GDS) – a collaborative platform oriented towards streamlining the events industry in order to improve its impact on the world.
Alongside this national effort, new initiatives have been rolled out in destinations across the country. In August 2022, Explore Edmonton's sustainability team put in place a Carbon Neutral Events program, providing consulting and guidance on how events can reduce carbon emissions and offset unavoidable emissions. In June 2022, Montréal's Palais des Congrès launched an eco-conditionality policy, which offers discounts to organizations taking tangible actions relating to sustainable development.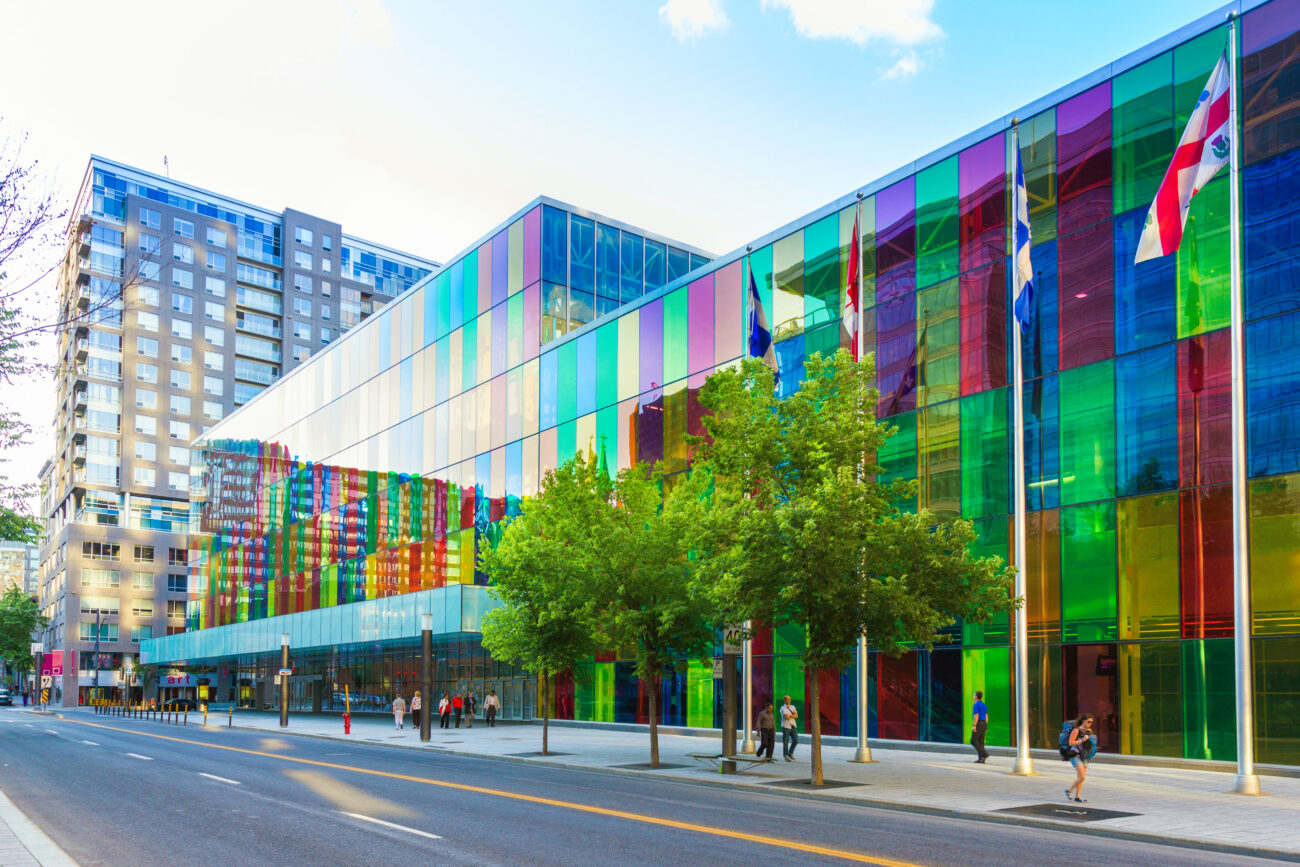 Looking ahead to 2023
Leveraging its unparalleled expertise and strengths in the key knowledge sectors of advanced manufacturing, agribusiness, life sciences, natural resources, technology, and finance and insurance, Canada is looking forward to a successful 2023 for the meetings, events, and conference industry, with many major events already in the pipeline.
In early February, Vancouver will host IMPAC5 – the Fifth International Marine Protected Areas Congress. Bordered by three oceans, with the world's longest coastline, Canada is very aware of its natural wealth when it comes to marine life and the role it plays in the lives of coastal communities. Preserving these delicate ecosystems, currently facing myriad environmental pressures, is both vitally important and increasingly urgent. This year's conference will bring together marine conservation specialists and professionals from all over the globe to plan the next steps on how best to protect our oceans and marine life, and the futures of all those who depend on them.
In July 2023, Saskatoon will host 11ICI – the 11th International Conference on Isotopes. Held in Saskatoon, under the auspices of the Sylvia Fedoruk Canadian Centre for Nuclear Innovation, in partnership with the University of Saskatchewan and Tourism Saskatoon, 11ICI will highlight the importance of nuclear science, medicine, and technology in advancing human health and protection of the environment.
Meanwhile, BENEFIQ2023 – the International Rendezvous on Health Food and Ingredients – will be held over three days in October at the Centre des Congrès de Québec. Organized by Université Laval, the trade show – which focuses on sustainable food and health – is usually held every two years. The 2023 event will be the fourth BENEFIQ trade show held at the same venue, just one over several events that philosophically align with the destination's sustainability goals.
Collision is a tech conference, featuring sessions with tech experts, cultural icons and global policymakers. After two years of online events (for reasons that are probably obvious), Collision came back to Toronto in 2022 as an in-person event, bringing over 35,000 attendees to the city. Collision 2023 returns to Toronto's award-winning Enercare Centre at the end of June 2023. It will feature interactive Q&As, masterclasses, and roundtables, but also lounges and dedicated meeting spaces where attendees from every sector can gather informally to network and generate business leads. As an additional draw for attendees, some of the best elements of Toronto's thriving food truck scene providing catering on site.
Destination Canada's Business Events team has set its priorities for 2023, focusing on providing authentic experiences, helping organizations meet with purpose, particularly around the increasingly important themes of sustainability and wellness. Expect to hear more announcements soon about exciting new initiatives that align with these values.
Beyond 2023
The removal of travel restrictions sets the stage for Canada's vibrant business events sector to not only rebound but flourish. Canada is a vast and varied country, with room for everyone, from all walks of life. Visitors will find a safe, welcoming, and inclusive environment where they can be their authentic selves. Now that the country is easy to access again, Canada is excited to welcome attendees, delegates, and even more events in 2023 and beyond.
Destination Canada's Business Events team makes hosting and organizing conferences and events as smooth and as streamlined as possible, by providing unbiased advice and assistance to organizers and planners. To find out more about making your event in Canada an impactful and  amazing experience, contact Virginie De Visscher, Senior Director of Business Development, Economic Sectors, Destination Canada Business Events at Devisscher.virginie@destinationcanada.com