Championing the motto "More Than A Venue," International Convention Centre Sydney (ICC Sydney) is hoping to provide more than a meeting space for international associations. Located at the crossroads of the city's academic, cultural, and technology precincts, ICC Sydney is a short walk away from the city centre; close to galleries, theatres, and concert halls; and neighboring the city's tech precinct and buzzing district Barangaroo, a booming financial, dining, and retail precinct. 
Comprised of three state-of-the-art buildings — a convention centre with theatres that can seat up to 2,500 people; an exhibition centre with skyline views; and an 8,000-seat theatre, equipped with ultramodern design and audio-visual technology — ICC Sydney can host everything from global summits to inspiring global speakers such as Barack Obama or rock concerts with Elton John or Cher.
As one of Australia's leading convention, exhibition, and entertainment destinations, ICC Sydney is striving to be a more inclusive, accessible, and sustainable environment — and its hard work is paying off. Proof is in the accolades, with the venue earning the AIPC Innovation Award for Connect Hub, its end-to-end management platform of virtual and hybrid events; the UFI Sustainable Development Award for corporate social responsibility; best convention and exhibition centre at the 31st annual TTG Travel Awards; and the Bronze Tier status in Pride in Diversity's Australian Workplace Equality Index (AWEI), the first convention centre to receive the title.
Leaving a legacy
As a way to help associations deliver an impact and contribute to the intellectual, social, and cultural capital of Sydney, ICC Sydney has developed a client Legacy Program focusing on environmental sustainability, the culture of Australia's First Nations Peoples, local innovators and entrepreneurs, and creative connections with emerging and established artists in the city. Its Reconciliation Action Plan (RAP) was the first by any Australian convention centre, showcasing ICC Sydney's commitment to celebrating and engaging with the cultures and traditions of Australia's First Nations. Associations can embrace this collaboration of cultures at their events through traditional welcomes, performances, and cultural tours of surrounding Cockle Bay and Tumbalong Park.
As Geoff Donaghy, CEO of ICC Sydney and Group Director of Convention Centres for ASM Global (APAC), explains: "We continue to offer event organisers avenues to celebrate and acknowledge the culture and customs of Australia's First Nations Peoples through our diverse suppliers. We believe in the power of cultural diversity and strive to incorporate these rich traditions into the fabric of our events and operations."
Showing pride
In March, ICC Sydney was the host of the largest LGBTQIA+ Sydney WorldPride Human Rights Conference in the Southern Hemisphere. During the three-day event, LGBTQIA+ human rights were highlighted and discussed through a diverse range of sessions, including inspiring keynotes, panels, roundtables, interactive workshops, performances, and networking events. From providing sign language interpreters for live and online content to reassigning bathrooms and transforming rooms into wellbeing and First Nations spaces, organizers ensured the event was an inclusive one.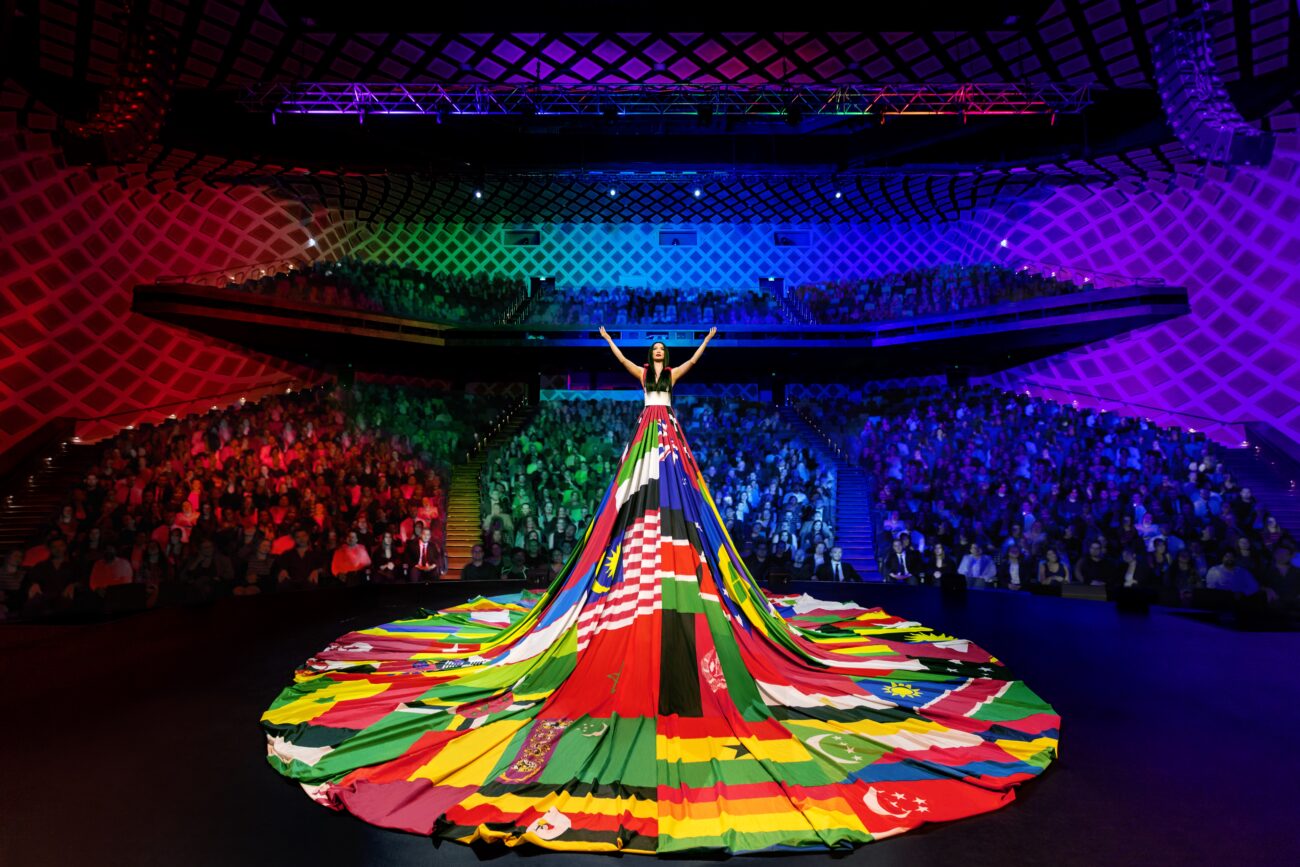 Spotlighting sustainability
As one of the largest challenges event organisers face today, ICC Sydney has placed sustainability front and centre to develop an approach that fosters community engagement, the environment and economic development. ICC Sydney was one of the first signatories of the Exhibition and Event Association of Australasia (EEAA) Sustainable Events Pledge to achieve environmentally sustainable goals by 2030 and is also a signatory of the Joint Meetings Industry Council's (JMIC) Net Zero Carbon Events Pledge. The venue also holds top accreditations like six stars under the Green Building Council of Australia's Green Star Communities certification, a Gold LEED certification from the US Green Building Council, and the Silver EarthCheck certification. 
In line with its ASM Global ACTS framework, ICC Sydney's sustainability policy is committed to reducing environmental impact by minimizing pollution, reducing waste from activities, and creating menus with carbon-friendly seasonal and locally sourced produce — in addition to its goal of diverting 75% of waste produced by events and obtaining 25% of its power from renewable energy sources. As part of its commitment to deliver Net Zero Carbon Events by 2050, ICC Sydney has hosted future-forward events like the Fully Charged LIVE Australia 2023 exhibition, partnering with one of the world's leading electric vehicle and clean energy event organisers and supporting the sustainability initiative with a menu of 75% vegetarian and carbon-friendly options and a 100% NSW wine list.
"Our aspiration to create the most accessible and inclusive environment for events means that every visitor feels welcome and can participate — and our new Accessible and Inclusive Events Guide, corporate culture, and state-of-the-art amenities support event organizers to deliver this," says Donaghy. "At ICC Sydney, our ambition to be 'More Than A Venue' carries through to our diversity, accessibility, and inclusion approach. Attendees of every walk of life have the right to feel respected and valued, and we recognize the powerful role our customer service plays in this."
More Than A Venue
As understanding of the importance of adhering to concepts of inclusion, accessibility and sustainability improves, the demands placed on event organisers become more complex.
Working with a venue partner that has these issues within its DNA makes it easier to achieve the aims of any event in an equitable and sustainable manner.
ICC Sydney is constantly striving to be world-leading in these areas and has the agility and facilities to provide its clients with a service that meets the needs of any event.