When choosing a destination for their next conference, associations are always looking for locations which can add value, whether for knowledge transfer, business opportunities or networking options. A great advantage of holding events outside capital cities is the smaller size of the destination's ecosystem, which helps participants get a better understanding of the underlying dynamics of the host destination.
Valmiera, in Latvia, is an outstanding example of a city that, despite its micro size, stands out thanks to exemplary economic developments and well-considered strategies.
Valmiera is only about 120 km from Riga Airport and lies at the centre of the northeast region of Vidzeme. After only a one-hour drive on the well-developed motorway from the international airport, you can observe a smoothly interacting system of key players as if under a microscope: cooperation between state and municipal authorities with universities and companies, targeted networking activities, support and implementation of new ideas.
In order for business communities to develop successfully, interactions between research institutes, industries and companies work best when distances are short: exchange is quick and mutual support and commitment from all those involved is backed up by a strong political vision – that's exactly what happens in Valmiera, which promotes a result-oriented collaboration all across the value chain.
Ideal conditions
These are ideal conditions for new, streamlined forms of conferences, like hybrid ones, but also for international investors. To date, a total of 44 "Foreign Direct Investment Companies" (FDI's) have already settled in Valmiera, which is, according to the FDI magazine of the Financial Times 2019, "the third best micro-city in Europe for their FDI strategy".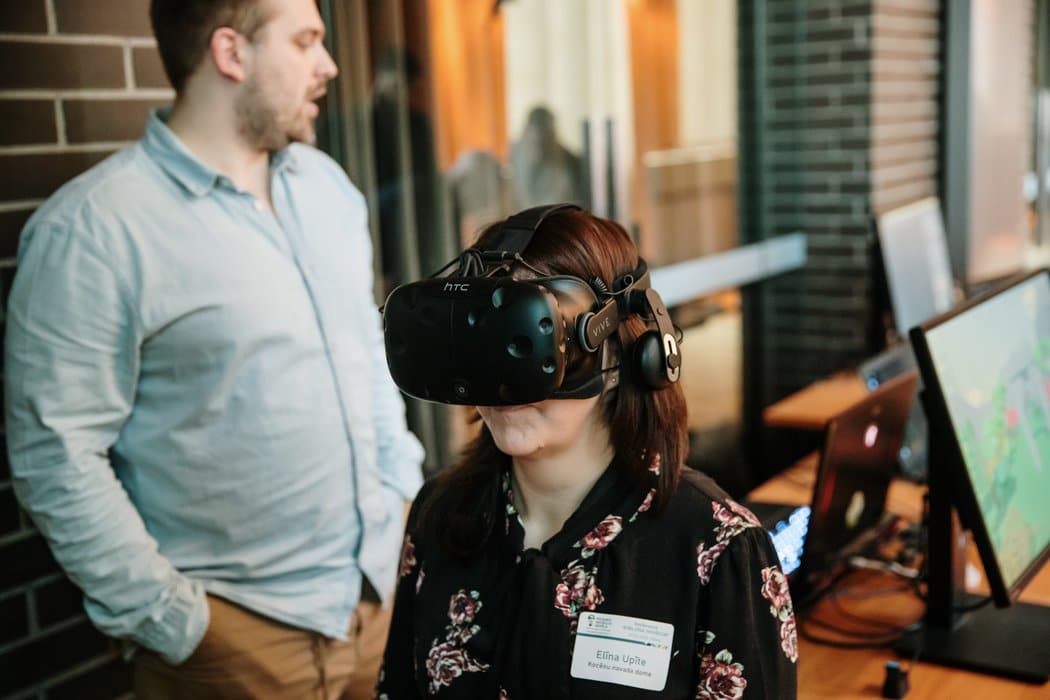 If the city's future is clearly laid out, so is its dynamic development as a livable and flourishing industrial location. Institutions such as the Latvian Chamber of Commerce and Industry (LTRK), the city of Valmiera, the "Knowledge and Technology center of Vidzeme University of Applied Sciences ", Entrepreneurship Center of Vidzeme Planning Region and the Valmiera Business Incubator are mutually carrying the strategy all together – and all that with as few as 25,000 inhabitants!
Sixty years of industrial history and some headquarters of internationally operating companies such as Valmiera Glass Group or VALPRO Ltd. also shape directions. The city has designated 110 hectares of development area for the relocation of industrial companies and companies and offers a wide range of support, starting with up to 90% discount on property tax for investors.
Educational backbones
Successful educational concepts are another backbone of ambitious goals. Valmiera is a member of the renowned UNESCO Global Network of Learning Cities and is known as the "Talent Magnet City" in Latvia: highly motivated and well-trained young people like to stay here after their education or studies in the city and region – the quality of life is highly emphasized in all conversations.
One of the important educational institutes is the Vidzeme University of Applied Sciences. André Nitzschmann, Deputy Head of Study Program "Virtual Reality and smart Technologies" sheds light on the academic assets in Valmiera's business ecosystem: "We as the lecturers appreciate the work at the university here for many reasons: a lot of support is offered when applying for funding, which creates great freedom in the development of new research programs. Both the university as well as the city have an enjoyable personal atmosphere and a close and good cooperation between academic, research institutions, companies and all kinds of organizations. Short distances and processes are easy to manage, and the opportunity to bring together technology and its practical application in companies is there due to the interest and open atmosphere between all partners."
It is not just the start-ups that are innovative here; the companies based in Valmiera and Vidzeme are very open to new ideas. "The regional influence of what happens here is great: a lively network culture between the university and non-university partners is actively promoted through numerous hackathons and other events to boost the exchange of ideas. Our goal at the university is to integrate existing knowledge and technology into companies as best as possible and to help optimize business processes. An overall very good infrastructure supports these interactions," concludes Nitzschman.
As such, the attractiveness of Valmiera consists of an ideal combination of existing professional competence and high-quality infrastructure, medium-size or small companies and their openness to applied new technologies, and the clear orientation of a city towards business development – but at the same time the proximity to a green and untouched surrounding area.
Valmiera has sufficient conference and accommodation facilities for smaller congresses or meetings. The city Cesis, which lies 30 kms away, also offers space for congresses up to 1200 participants.
For more useful information, visit the website of Valmiera Development Agency. Check out also Wolmar Hotel 4* & Restaurant.